1. Athletes Who Code
– Our Goal and Mantra: To help students to be "More than an athlete"
Athletes Who Code is a State-of-the-art program, advancing school-aged student athletes by exposing them to computer science, technology, and all STEM involvement in the sports industry. While we strongly support the development to become a reputable athlete, we strive for athletes to be an exemplary academic student as well. Our program focuses on providing a secondary intensive academic intervention for students, as well as a hands-on experiential curriculum, emphasis on personal responsibility and positive discipline, and business/community partnerships.
– How We Serve our Community:
With high quality educational programming and the necessary resources to better support our students' professional career goals. Together we will discover how STEM impacts athletic performance equipment, controls race clocks & scoreboards, and even its presence in TV and sport video games.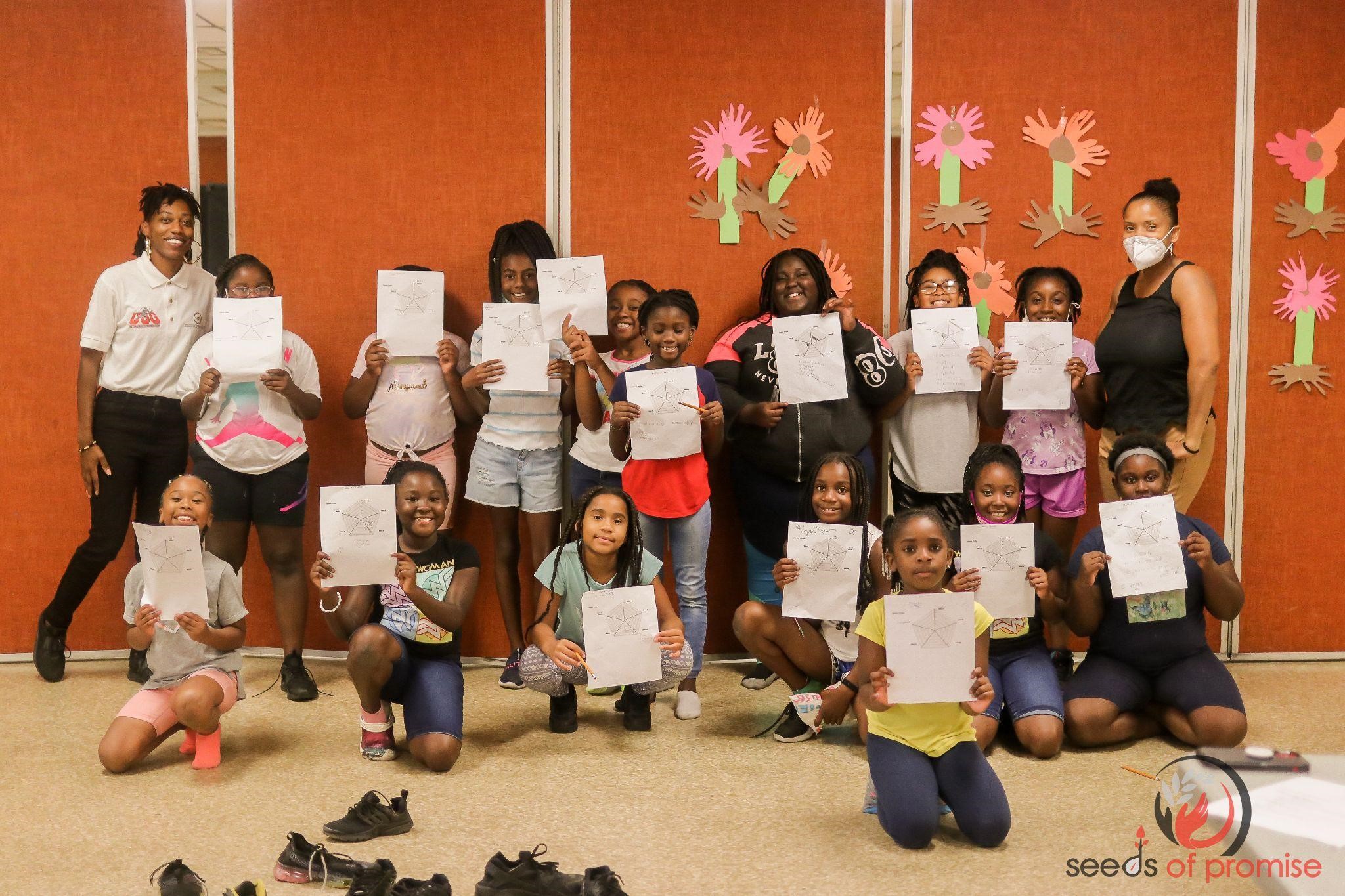 2. Educational Tours
Our organization provides educational tours to various businesses, corporations, as well as colleges/universities. Our educational tours increase their overall learning experience by taking them to new places while instilling a passion for traveling.
Program Highlights:
Corporate/Business Tours
– These tours provide exposure to businesses and jobs in the actual work setting, while allowing students to learn beyond the walls of the classroom to the local community.
College/University Tours
– During our 7v7 program, we provide college tours to our athletes that exposes them to college life, as well as meet with the football staff to learn more about their football program.
3. Summer Immersion Camps
Athletes Who Code summer immersion program will host premier learning labs during the summer. Elementary and middle school students will learn about technology careers within the sports industry, interact with leaders in the coding industry, and most importantly, how to code. Throughout your trip, active participation in real-world scenarios helps unlock your potential while allowing you to have fun
5. Community Service
Many people believe that being charitable has to involve donating money. It doesn't. We teach our student athletes that giving with their time and talents can make a huge impact on so many lives!
We have created outreach programs for our student athletes to be apart of while they are on their break from school such as:
Mentorship
Volunteer
Food Drives